The new dream when it comes to your career isn't a higher salary or job promotion — it's simply freedom of movement. Being a digital nomad grants you the freedom to work whenever you want, and more importantly, from wherever you want.
Digital nomads have been a constant force within society for some time now. However, the unprecedented nature of the health crisis has simply accelerated the growth of this phenomenon in recent years.
Since the pandemic began, employees and employers alike noticed the positive effect that remote work had on the happiness of workers and the efficiency of their work.
Don't waste your time living somewhere boring and gray.
Take a chance to discover the world and work remotely. If you're hoping to live the digital nomad dream and reside in a beautiful country with golden sandy beaches and lush greenery, look no further than Sri Lanka.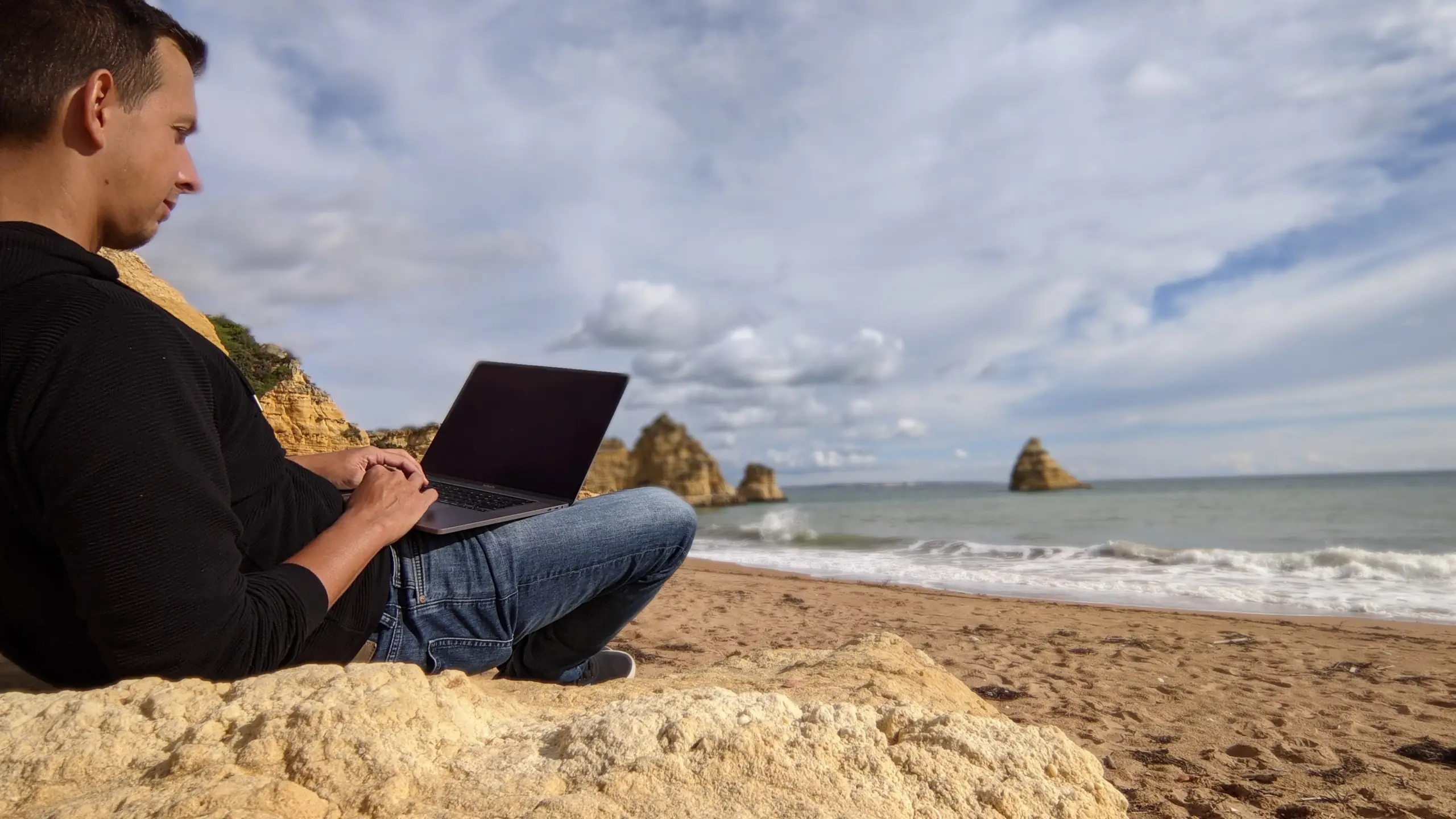 To make things all the easier, we've compiled this easy guide to get you started on your new adventure…
Seasonal weather.
One of the most important factors to consider when moving to Sri Lanka is the weather.
If you're planning on living there temporarily, you should be aware of monsoon seasons. The south-west monsoon season runs from May to September. During this time of year, heavy rains hit the south-western region and areas like Arugam Bay and Ella. From October to March the north-eastern region of Sri Lanka and places like Mirissa, Galle, and Unawatuna are affected by the wet weather.
Health insurance.
No matter where you decide upon going, health insurance is a priority that should be at the top of your list. Make sure you have visitors coverage that will protect you in the case of an accident or medical mishap.
Public hospitals are notorious for their extensive wait times and lack of equipment, so make sure you have access to a reliable private healthcare system.
Local food and drink.
The local cuisine in Sri Lanka is filled with a wide range of tropical fruit and vegetables. If you're a fan of curry and rice, you'll feel right at home in this country. Fresh fish is also prominent on the menus, with local delicacies such as jumbo shrimp and black pepper crab topping the list of recommendations. If you're not too keen on meat or animal products, most Sri Lankan dishes are vegan once you ditch the meat.
Safety for women.
Sadly, we live in a man's world, which means that there are different things you must consider when moving abroad as a woman. More specifically, you'll need to make sure that your travels are as safe as possible. General safety rules include sticking to populated areas, avoiding walks alone at night, and staying away from unlicensed taxis or tuk-tuks. Apart from this, Sri Lanka is a very welcoming and safe country for women to live in.
Wi-Fi Speed.
Ultimately, the speed of your Wi-Fi will depend on your location. If you need an internet connection to carry out calls and meetings, you'll want to stick to the most populated cities, where the Wi-Fi is more reliable.
Guesthouses, hotels, and coffee shops have good Wi-Fi speed, but it's best to check in advance before you book your stay. However, it's worth picking up a sim card from Mobitel or Dialog to get island-wide coverage.
Cost of living.
If you're working with a tight budget, Sri Lanka is a great option for your wallet. Accommodation is a bit more expensive than other Asian countries, such as Thailand or India, however, transport, local cuisine, and the internet are very cheap. Haggling is part of Sri Lankan culture, so don't be afraid to negotiate a good price if you feel like you're being ripped off.
Learning the lingo.
It's always important to learn the local lingo, no matter where you are. Even if you're only planning on living there for a year, try to learn some of the most useful and basic Sri Lankan phrases. A simple 'how are you', 'please', and 'thank you' in the local tongue will be received with delight. The primary languages are Sinhala and Tamil, however, English is also widely spoken amongst the locals.
There are thousands of destinations for digital nomads to choose from, it all depends on the kind of lifestyle you're looking for. Places like Thailand, Argentina, Mexico, and Indonesia are extremely popular choices, and although they are excellent places, they have become rather over saturated by the presence of remote workers.
Don't be afraid to try somewhere new and exciting, like Sri Lanka. Wherever you decide to go, just make sure you've got everything planned out before you set off on your journey. Make sure to take lots of pictures of your travels along the way and get ready to make some lifelong memories.