Your legal firm's marketing strategy can make or break its success. With a robust marketing strategy, you can haul in more clients, create a positive impression in the industry, and save resources — ingredients that are essential to the long-term success of your legal firm.
Since marketing strategies for legal firms are often complex, you need to plan and build yours carefully. This might come as a surprise but creating a legal firm marketing strategy will not only require you to implement marketing trends; the process is more complicated than that.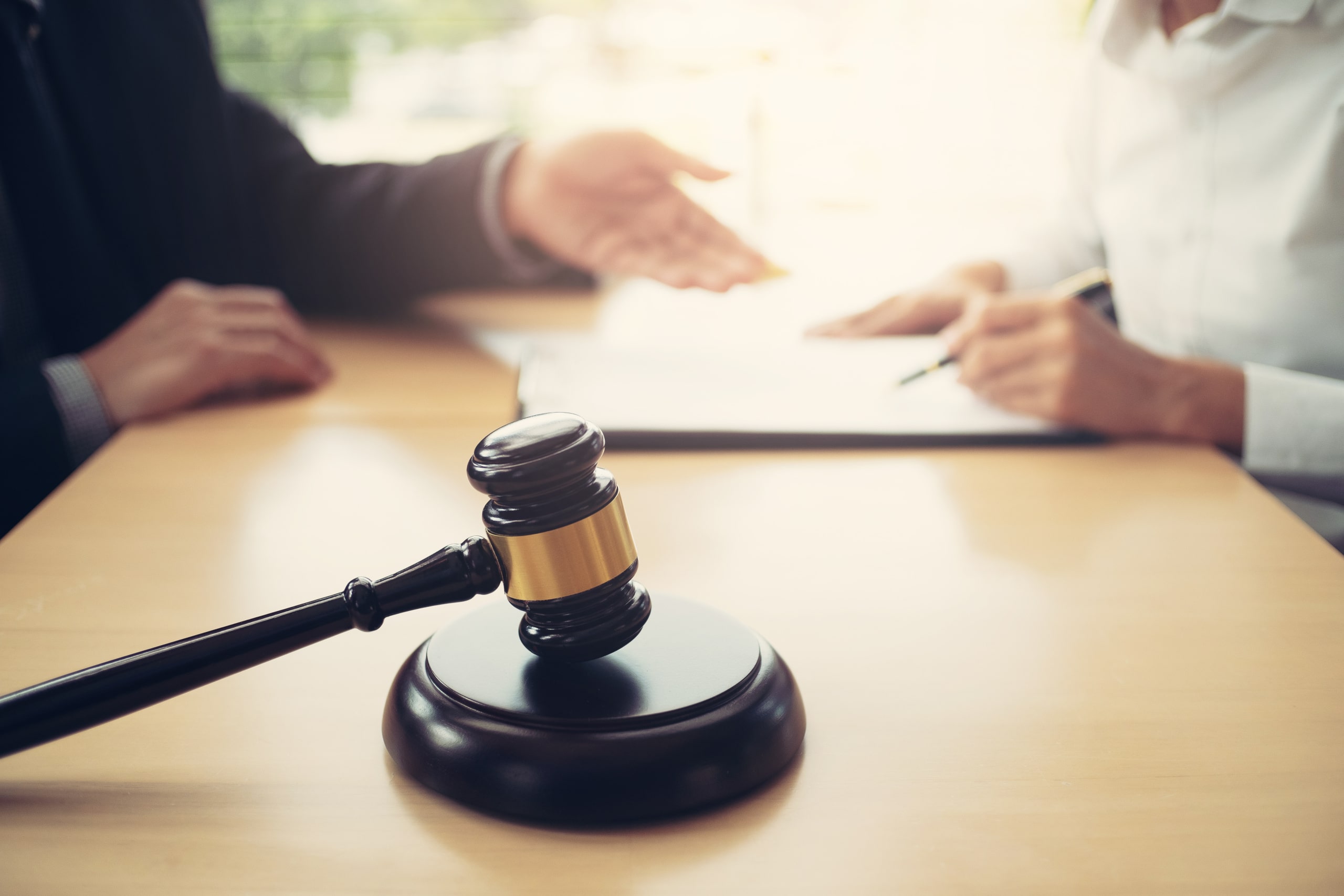 If you've been struggling to build an effective marketing strategy for your legal firm, you may follow the tips below to help you. It will ensure that your marketing strategy for 2022 is way better.
1. Determine your business goals.
One of the biggest mistakes legal firms often make is to immediately implement various marketing plans, thinking that they can contribute to their growth. However, this isn't always the case. Implementing marketing plans abruptly is like driving a car in the middle of nowhere with no destination or direction.
The first step in building an effective marketing strategy for your law firm is determining your business goals. This is crucial because your goals will give direction to your marketing strategy and make it easier for you to assess if you're actually making progress.
When determining your business goals, ensure that these are SMART: specific, measurable, achievable, relevant, and time-based. Instead of merely saying that you want your legal firm to earn more profits, say you want to increase your revenue by USD$650,000 within one year.
Successful law firms always start their marketing strategy with SMART goals. Having SMART goals encourage you to evaluate the strengths and weaknesses of your legal firm and retain focus in achieving desired results.
2. Learn more about your target audience.
With the number of marketing strategies today, it's important to narrow down your options. You can achieve your goal better when you know who your target audience is. Using marketing strategies that appeal to your target audience increases your chances of succeeding and reduces your risk of wasting resources.
As part of your attempt to create an effective marketing strategy, you should be able to provide answers to these questions:
Who is your target audience?
Where are they located?
How old are they?
What are their common dilemmas, and how can your legal firm help solve these?
How much are your target audience willing to spend on a legal firm?
What questions would they likely ask before hiring or choosing a legal firm?
The more you know about your target audience, the easier it'll be for you to determine which marketing strategy works for them. For instance, this article makes such a good point about the advantages of digital and traditional advertising, and when you know who your target audience is, you'll easily determine which of the two will be more appealing for your target audience.
3. Profile your competitors.
The marketing strategy of your competitors can also influence the success of your own. Your legal firm will have lesser chances of succeeding if you implement a marketing strategy similar to your competitors. This is especially true if those competitors have been in the industry longer than you have or have become a household name.
When building a marketing strategy for your legal firm, don't forget to profile your competitors. This means that you should determine their products and services, fields of specialization, and experience in the legal industry. If the firm is composed of several lawyers, take the time to research the educational background and number of cases won by each.
Profiling your competitors will allow you to identify your competitive advantage. With this information, you'll have something to showcase in your marketing strategy. For example, if you find out that most of your competitors are still new, you can highlight the decades-long experience of your legal firm in your marketing strategy. The experience of your legal firm sets it apart from the competition, which can be an important deciding factor for clients.
4. Identify how clients will reach you.
Because hiring a legal firm will require money, expect that clients will do thorough research before hiring a firm. This is especially true if they're going to work with a legal firm for the first time or the firm will handle sensitive cases, such as divorce and child support.
For your marketing strategy to succeed, identify platforms that will make it easier for clients to reach out to you and focus on utilizing those channels. For example, if you want to reach your clients online, invest in an appealing and functional website. Ensure that the website also uses Search Engine Optimization (SEO) practices to make the platform more visible in the Search Engines Results Pages or SERPs.
If your law firm serves clients directly, say you handle estate law, personal injury, and criminal defence, use YouTube as one of your marketing channels. Most clients will use videos to gather answers to their legal-related questions.
5. Create a clear message.
Once you already know for whom your marketing strategy is and what platform you're going to use to reach them, it's now time to craft a message. This message should be in the form of high-quality content that highlights the expertise of your legal firm.
One of the best ways to craft your message is to answer questions usually asked by your target audience. You might have been responding to questions for years through email, phone, and dinner parties, but it's still best to put everything in writing and display the answers on your preferred platform.
Put yourself in the shoes of your target audience and think about what information they would like to know before hiring a legal firm. Don't overlook questions—remember, your target audience doesn't have the same experience in the industry as you do and will likely have tons of basic, simple questions about legal firms.
For starters, your target audience might be curious about the process of working with a lawyer. They'll likely have no idea about what will happen next when they hire a lawyer. With this in mind, use your website (if this is your preferred platform) to show a step-by-step process on how the client-lawyer relationship works and what clients can expect from your service.
6. Set a budget.
Building and implementing a marketing strategy for your legal firm requires money. And because money is an important resource in your legal firm, you need to budget accordingly. Spending too much on your marketing without considering other areas of your business can cause problems.
Ideally, your budget should allow you to achieve the goal you've set without being wasteful. Moreover, you also need to make sure that your marketing strategy provides a sufficient return on your investments, so your legal firm can have a consistent stream of income.
In the legal industry, one rule of thumb to follow when setting a budget is to spend around 2% to 5% of your revenue on marketing. Spending too little might prevent you from achieving your goals while spending too much might compromise other facets of your legal firm.
7. Assess how you're going to monitor your strategy.
Creating a successful marketing strategy for your legal firm isn't a one-time feat. Constant monitoring should be a part of your strategy as this allows you to determine how your marketing strategy is performing and if it requires any adjustments. Here are three reasons why monitoring your marketing strategy is crucial: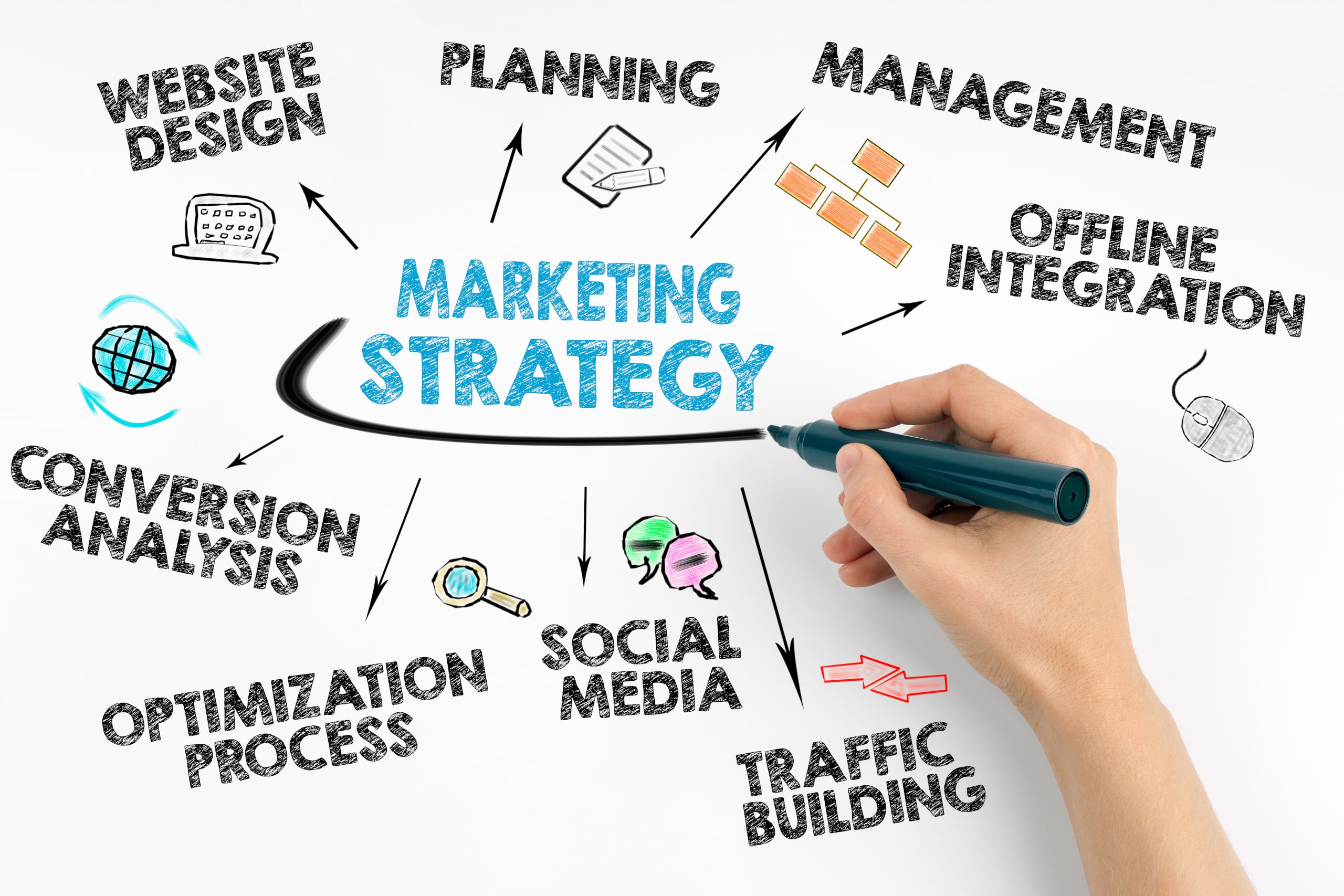 Different marketing channels produce different results: By regularly monitoring your marketing strategy, you can determine if there are other marketing platforms that perform better. For example, while using a website is important to build the online presence of your legal firm, this doesn't mean that it's the only platform available. You can also utilize social media sites that can achieve the same goal.
By monitoring your marketing strategy, you'll learn which marketing channel will work best based on your location and practice. This information will ensure that your marketing strategy actually brings results.
Your competition doesn't sleep: Seeing your website on top of the SERPs after implementing SEO practices isn't a reason for you to be complacent. Your competitors will likely spend a lot of resources to dethrone you, and the next thing you know, your legal firm's website is no longer visible on the first page of the SERPs.
Your competition never sleeps, which is why it's important to regularly monitor your marketing strategy. When you know how your marketing strategy performs, you'll know how to improve it even before your competitors take over.
There are several ways to monitor your marketing strategy. You can use analytic tools to check for any changes in your revenue and determine how many visitors your website is getting, or you may also use traditional forms, namely giving surveys to clients.
Exert time and effort.
Building an effective marketing strategy for your legal firm in 2022 requires a lot of time and effort, so make sure that you're willing and ready to spend these resources. You should never rush the process, as this could only create bigger problems for your legal firm in the future.
If you don't know how to start building the most powerful marketing strategy yet, carefully implement all of the tips presented in this article. These tips might seem too easy, but it's important to implement them properly so you can develop a marketing strategy that brings results.