If you love making music, then you'll probably have dreamt of making music from your very own home.
The ideal way to make music at your own speed, for as long as you want, it's something many of the world's biggest stars do. But, if you're thinking of doing it, you'll need a few key pieces, not forgetting those essentials from the likes of RS Components.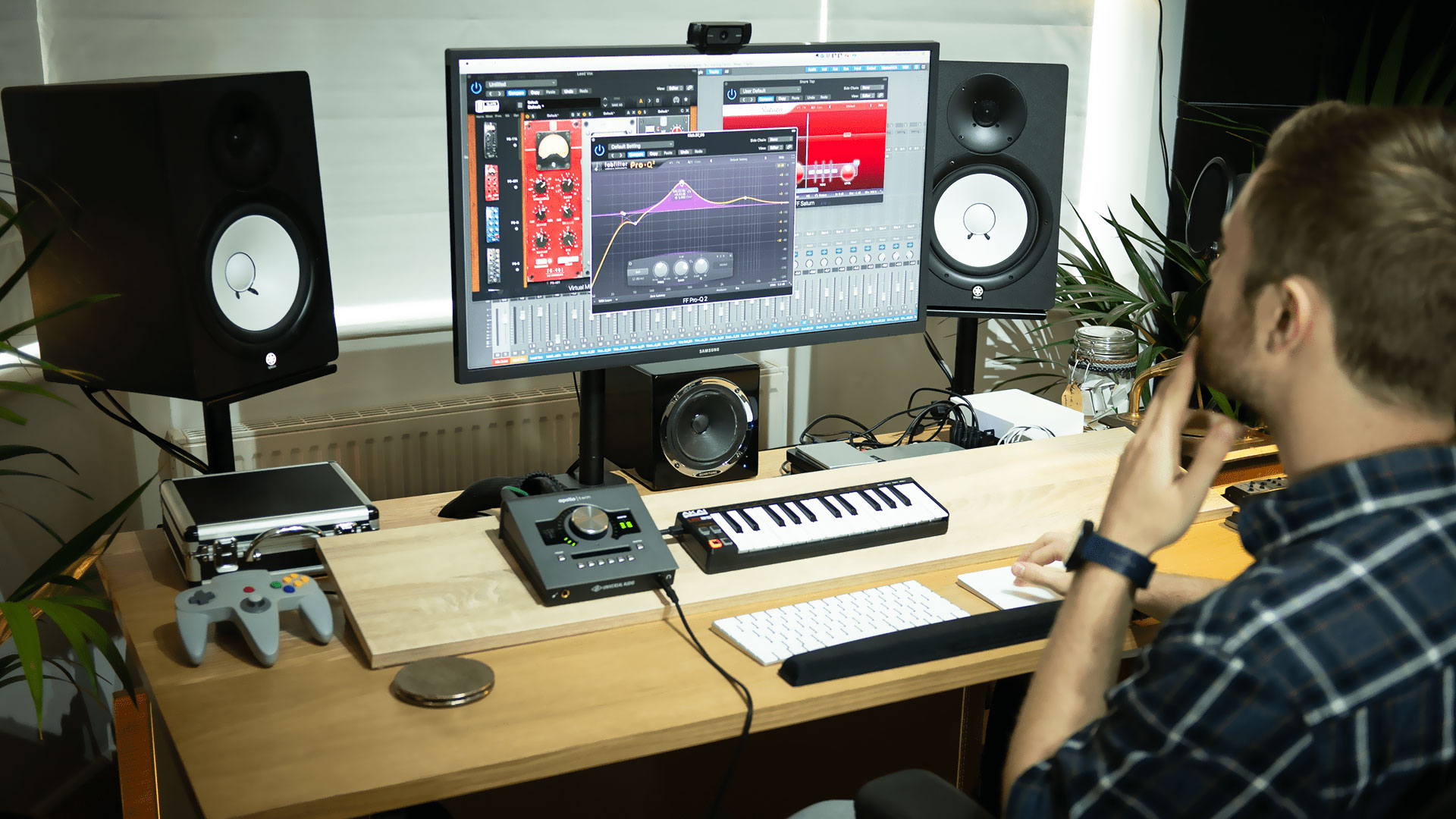 Below are your six key essentials.
A Good Computer, or Latest Laptop Will Also Work!
The first thing you'll need when building a recording studio in your own home is a computer. This is the foundation item that'll connect everything and make it function, which means the speed will be the most important element, as it'll be handling large scale projects. This also throws up the laptop vs desktop debate. This will come down to your needs, a desktop has the better processing power, and has more space for inputs and outputs, but takes up more space, while laptops can be moved easier.
Audio Interface
This is the piece of equipment that bridges the gap between the different types of equipment. So, on one side you'll have the sound making gear and the recording, editing and mixing software on the other. Because of this, it's important to ensure that it has specifics such as a headphone jack, speaker outputs and mic preamps. It's also important that it has a sufficient amount of each for your needs.
A Good and Noise Cancellation Microphone
If you're recording, a good microphone is essential, specially with noise cancellation feature. However, you should ensure that you have two microphones, as this will allow you to cover all basis. You'll then need to determine the type of microphones that you'll require, which comes down to the type of instrument you'll be using.
Monitors (Dual! if Workflow is More)
You'll need these so you can play back your mixes and recordings. After all, how are you going to listen to your hard work? Make sure you get studio monitors rather than trying to cut corners with regular ones, as these are designed for listening to recorded music.
A Pair of Headphones
A good pair of headphones is essential, as they'll allow you to listen back to your work in more depth, without any surrounding distractions. Then there's the discussion over closed-back or open-back headphones. Closed-back will enhance isolation and sacrifice some sound quality, which is good for tracking. Meanwhile, open-back do the opposite to this.
DAW Software
Finally, you'll need digital audio workstation software to help bring all of this to life on your computer. This will allow you to record, playback, mix and master to create those ultimate music mixes. However, there are so many on the market, it all comes down to personal preference.