Technological advancements such as the Internet of Things (IoT) and Artificial Intelligence (AI) have transformed the way many small and medium-sized businesses operate. If your company has not yet embraced the latest tech innovations, it could lag behind in the competition and you should do something to keep things running.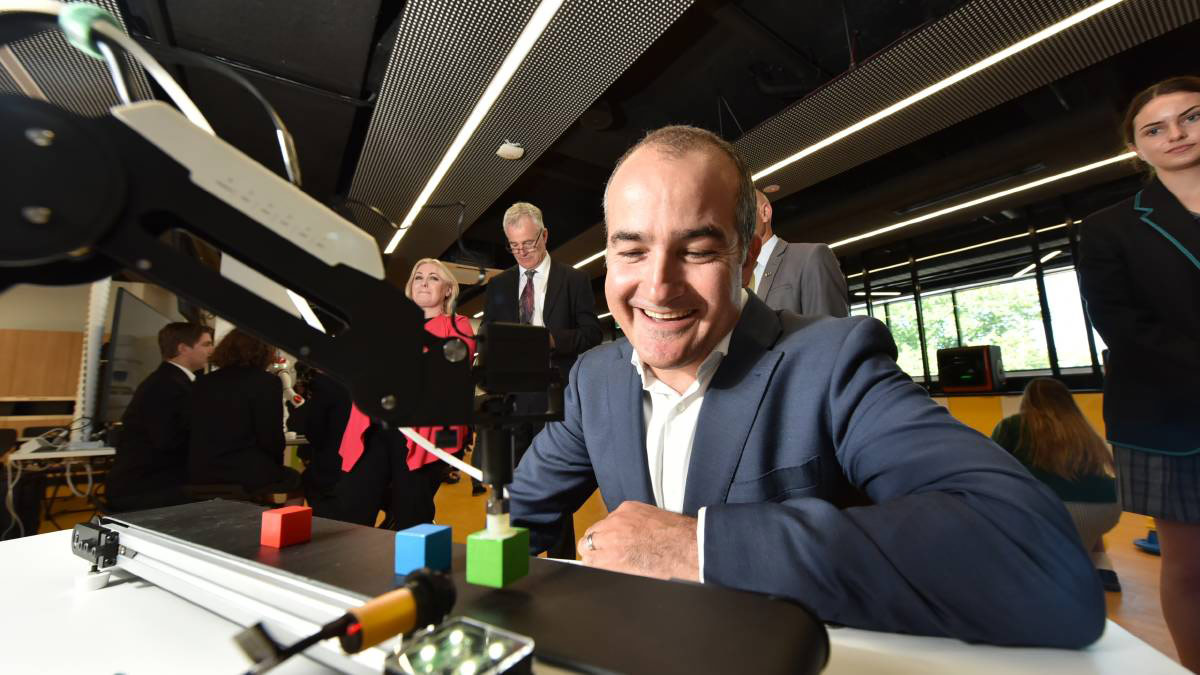 Investing in a tech company can be a brilliant idea in today's fast-paced virtual business environment. Here are helpful tips to guide you in investing in the right tech business.
Choose the right niche
There is a wide variety of tech businesses that you can invest in and earn lucratively. Nicole Junkermann is one of the brilliant minds in the world of transformative technologies who believes in the power of tech ideas like AI and virtual reality in sectors such as finance, security, and healthcare. Therefore, when buying a tech business, you need to focus on areas that have the potential to set future standards.
Some of the great technologies to consider adding to your list of investment ideas include:
Smartphones – tech businesses that specialize in software and the latest smartphone apps have huge potential. Apart from focusing on the hardware for these mobile devices, it's a good idea to also consider things such as apps, usability, and niche markets.
IoT – businesses that offer software, hardware and smart devices related to the IoT tech are highly demanded across several industries. So, consider investing in a business that supports this disruptive trend.
AI – currently, several successful companies specialize in building software and devices based around artificial intelligence. Investing in AI technologies such as the widely used Amazon Alexa is definitely a profitable way to get started.
Blockchain – this is a transparent technology that is also widely used in cryptocurrency trading to make payments and transactions secure. So, your tech business is likely to succeed if you choose to invest in anything that specializes in blockchain-related technology.
Cybersecurity – Cybersecurity is a major concern for millions of businesses in various sectors. If you invest in a tech business that offers cybersecurity solutions, your chances of success are very high.
Self-driving tech – self-driving tech from different manufacturers have started conquering the world. Although this self-driving technology has not been embraced in most countries, the emergence of new and more efficient tech solutions could soon make them accessible across the globe.
Computers – buying a tech business that deals with computer-related software are another relatively safe bet. Your computer tech business is bound to have a bright future if you invest in a company that offers impressive innovations in this rapidly growing sector.
Hire a tech expert
Dealing with innovative technologies can be a complicated process, especially for entrepreneurs who don't have some background in IT. To ensure a smooth buying process and avoid complications when finalizing the deal, you may need to hire an IT expert or a buyer's broker.
In fact, the best tech business buying deals often go flawlessly when a buyer's broker works concurrently with a seller's broker. The two should coordinate the process to ensure both parties are satisfied. Hiring an expert in the field of the type of tech business you intend to buy is the best approach for non-tech companies or entrepreneurs looking to invest in the tech sector.
Check the rights
Ensure you figure out the actual intellectual property rights of the technology you're buying. Unless you have the right to use the new technology, purchasing and marketing it by yourself might not be allowed.
Therefore, do your research and check the intellectual property rights to ensure that the business owns all the innovative technologies that it works with or is at least licensed to use them. It's also advisable to verify the contracts and licenses of the new tech business.
Weigh all your options
While investing in a tech business can be a profitable venture, it comes with several risks. Many startups that hope to conquer the tech industry often fail because the innovators and entrepreneurs in this industry don't weigh all their options carefully. Once you find your desired niche, consider all the potential risks before investing your hard-earned money.
For instance, if the technology has not yet been proven to be a viable tech idea, don't waste your money and time on such an investment. Wait to see whether the technology achieves approval before investing in it. However, you need to be careful as waiting for too long may be counterintuitive if the new technology becomes competitive and thus expensive. In other words, find the balance and calculate the cost of bringing the latest technology to the market.
When buying a tech business, it's advisable to research extensively and choose the right business partners to avoid making substantial losses. Since there is a wide range of tech businesses on the market, you need to make your choice of the business model very carefully. The profit potential of investing in a tech business largely depends on your ability to embrace the latest technological advancements and expand.