In the field of manufacturing, a private label is a way to express its history and the brand's voice. It is what sets it apart from other manufacturers, expresses individuality, and enables the creation of an audience engagement strategy.
Private label manufacturing is a business model that involves the branding process prior to sales. Consequently, it allows young brands with limited resources and experience to express the values and style of their products. Innovations become more accessible, and companies' competitiveness increases under the influence of market dynamics.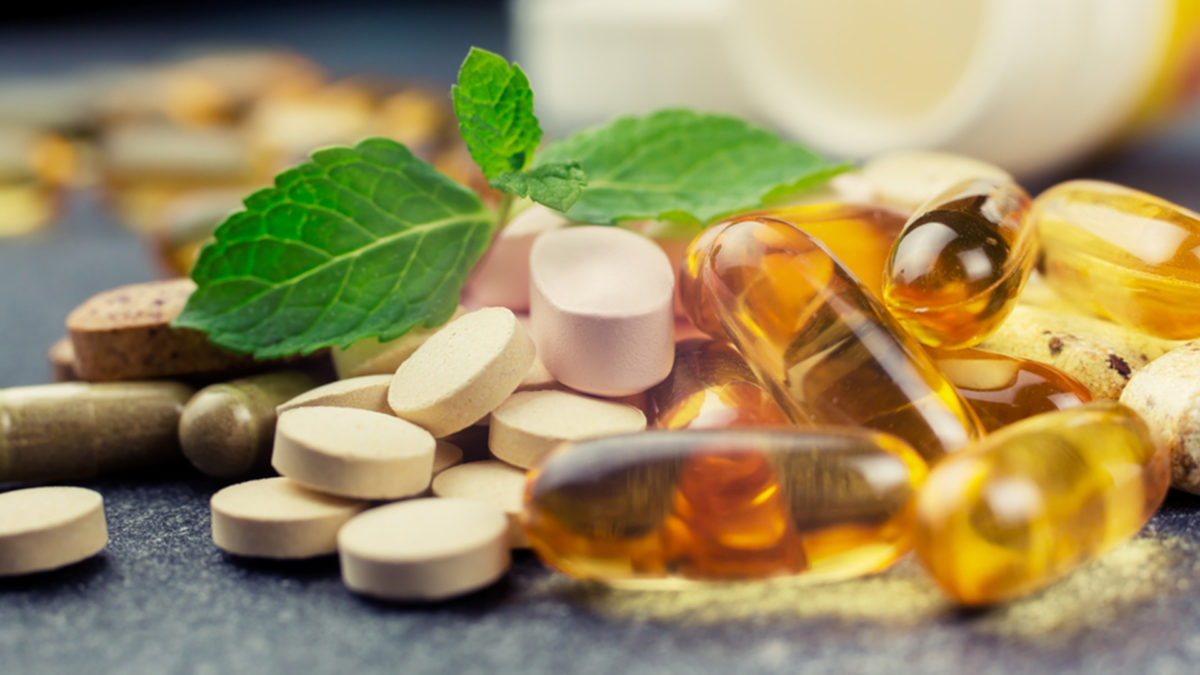 In this article, we will explore how private label supplement manufacturing works, its advantages, and disadvantages.
What are private label supplements?
Supplements for private label manufacturing are products specifically designed for companies that aspire to offer unique private label products. Thanks to the flexibility of the process, it is possible to have a smooth start by creating a small batch of products with minimal costs. After development, production expansion occurs gradually: a formed audience of customers emerges, and the brand image improves.
Private label manufacturing also gives the client control over the product creation process. The recipe is formulated in accordance with the company's ideas and requirements, after which all ingredients are carefully selected based on the formula, tested, and undergo quality control to ensure compliance with safety standards.
As a result, the final product stands out from others, represents the brand's reputation in the market, and inspires consumer trust.
Ultimately, private label manufacturing in the field of supplements is entirely justified as a progressive niche, opening up new prospects for brand development.
How private label supplement manufacturing works.
At first glance, supplement manufacturing appears to be a complex and multifaceted process. In essence, it is indeed so, but the formulation development and production procedures are in the reliable hands of the manufacturer, who guarantees quality and safety. To initiate production, it is necessary, first and foremost, to determine the product format. In this case, one must choose between speed and uniqueness:
Production based on an existing product recipe takes 1-2 months.
Production based on an individual recipe takes from 12 months to several years.
The development process itself is divided into several important stages, each of which holds significant value in shaping unique products. Let's take a closer look at the technologies for creating private label supplements.
Business plan. First and foremost, this involves market analysis and studying consumer trends. After conducting analytical research, it becomes much easier to compile a profile of the potential buyer, enabling the identification of key characteristics of the supplement to meet market demands. Subsequently, budget coordination should be carried out, taking into account all expenses.
Manufacturer search. Online catalogues and manufacturer websites do everything possible to attract the attention of potential customers. At this stage, it is advisable to focus on the products the company specialises in and successful cases that reflect the reputation and productivity of the production. It is also recommended to inspect product samples before commencing cooperation and study the composition of the supplements.
Branding. Packaging and positioning are what consumers will see first. The essence is to differentiate oneself from competitors and offer a solution to a specific problem through the application of the supplement. Creating a brand is a way to become recognizable and achieve a certain reputation. Ensure appropriate packaging and labelling for your product that will announce your presence in the market.
Promotion. Having a ready-made product in hand, efforts should be maximised to make it known to as many buyers as possible. Launching an advertising campaign will help establish a presence in the market and close the first successful sales deals. Identify your target audience and direct all efforts towards capturing the attention of potential buyers specifically for your product.
The types of supplements vary in theme and method of application, and this should also be taken into consideration when choosing a niche for production. The following supplements are considered the most common categories:
Beauty, youth, and health supplements;
Weight loss supplements;
Body cleansing supplements;
Immunity-boosting supplements;
Sports nutrition supplements;
Supplements for women's and men's health;
Memory enhancement and stress reduction supplements.
The preferred forms of supplements are soluble tablets, capsules, powders, and liquid formulations.
Advantages of private label supplement manufacturing.
The positive aspects of private label supplement manufacturing are impossible to overlook — they demonstrate financial benefits and the advantage of effective product performance.
Economic efficiency. Brands representing the production of private label supplements can reduce costs on intermediaries and cut down expenses on logistics and distribution. Control over the manufacturing process also allows for optimising the cost price and achieving higher profitability rates.
Options for branding and labelling. A variety of methods enables expressing your identity fully through packaging design, logos, and product labels. This strengthens brand recognition, establishes an emotional connection with consumers, and enhances the company's image.
Access to a broader range of supplements. Manufacturers offer not only a vast spectrum of formulas and ingredient combinations but also the opportunity to generate individual recipes according to the goals and needs of the customer. As a result, diverse products can be obtained, adapted to market segments and consumer demand.
Disadvantages of private label supplement manufacturing.
Private label supplement manufacturing also has some disadvantages. To comprehensively analyse the situation, let us take a closer look at the negative aspects.
Limited quality control and ingredient sourcing. It is not uncommon for manufacturing companies to depend on ingredient suppliers, which explains occasional deviations from established quality standards. Additionally, a somewhat restricted selection of available ingredients can affect the variety and relevance of products.
Opacity of the manufacturing process. Obtaining comprehensive information about manufacturing processes from the producer is what ensures product quality. However, manufacturers do not always disclose all aspects of their operations, intending to conceal working conditions.
Dependency on private label manufacturers. Companies sometimes encounter a loss of control over the manufacturing process when relying on private label manufacturers. The lack of flexibility and inability to influence the course of manufacturing can result in financial losses, subpar final products, and damage to the brand's reputation.
Selecting a private label manufacturer.
During the process of creating private label supplements, finding a manufacturer is arguably the most crucial step. This is because the manufacturer is responsible for the final outcome, the quality of which cannot be rectified by even the most well-thought-out marketing strategy or sophisticated packaging. When making a choice, it is worth paying attention to the following factors:
Experience and reputation.
Technical expertise and specialisation.
Production quality and standards.
Certification.
These parameters will serve as a solid foundation for objectively assessing the performance of a particular manufacturer. When searching for a suitable option that meets your requirements, try to compare potential candidates, their production capabilities, scale of operation, and flexibility. Also, do not overlook their communication style and approach to collaboration, as these directly influence how easily mutual understanding and fruitful results can be achieved in the end.
Conclusion.
Creating your own brand specialising in supplements is like expressing your character. However, instead of charisma and tone of communication, the emphasis in this case should be placed on the quality, effectiveness, and presentation of your products. Market trend analysis clearly demonstrates that naturalness, safety, ease of use, and speed of action are currently a priority. The combination of these parameters is capable of setting your brand apart from competitors, despite the saturation of market offerings.