E-mail marketing is one of the best ways to maintain a healthy relation with your clients. It can boost up your business and on other hand help you to have a good relationship with your clientele. It is one of the best ways of internet marketing. E-mail marketing is a modern form of promoting business and getting good clients around the desired location. You can design simple emails that might not give you desired response. So, to get the expected response there are some email marketing tools that will help you out in sending a creative promotional e-mail.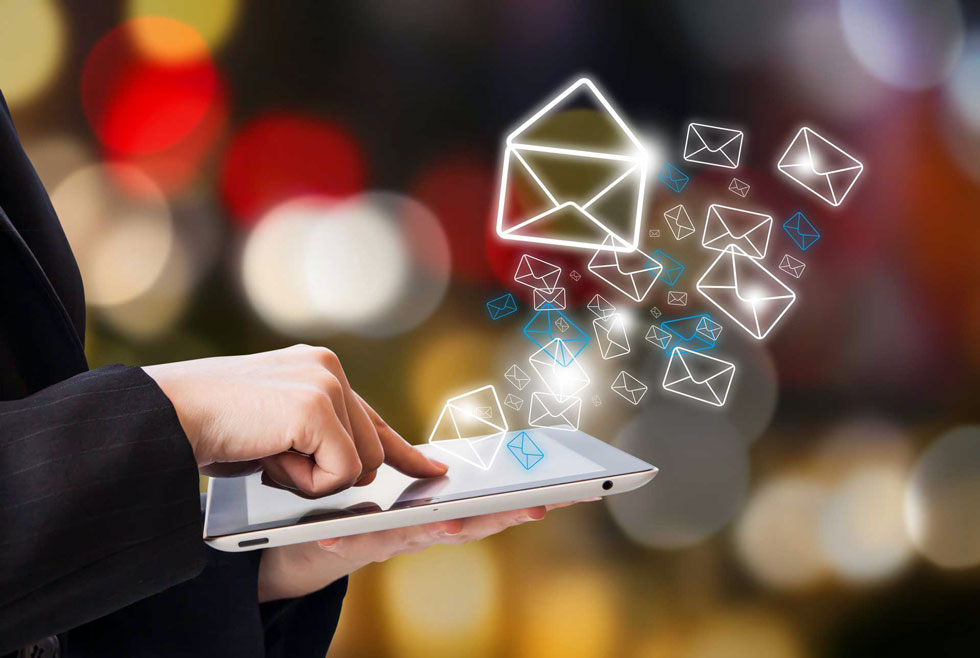 These tools are efficient enough to help you out in designing emails, managing the inbox, handling email campaigns and apply the best marketing tactics to design an awesome email template to send your promotional messages to the customers. These tools are surely other than the MailChimp and Aweber. You will definitely like these tools.
Best Email Marketing Tools to Go With
Some of the best email marketing tools for sending promotional emails are listed below. You must try these tools and witness the growth in your business and improvement in response to your emails.
#01. ReachMail
Email Marketing can be efficiently done with one of the most popular tools- ReachMail. Its account will help you out in sending about 15000 emails every month and you can have 5000 contacts. It is available free of cost and even supports custom email templates, list segmentation, and social media sharing. It is the most overrated tool that can be used for email marketing and efficient handling of the marketing campaign.
#02. CakeMail
It is another great email marketing tool that will help you out in campaigning for email marketing. The contacts are limited only to 2000 in CakeMail Account. You can only send around 12000 emails every month. List management, custom template designs are some other features available with this tool.
#03. Flashissue
This special tool comes with Google Chrome extension and can even be combined with your Gmail account. You can create the mailing lists and track your emails using this tool. It only supports around 25 contacts, but you can send unlimited emails.
#04. Rebump
It is the extension for Chrome and Firefox that can be combined with your Gmail account. The auto generator tool sends the replies to all the customers automatically. Rebump can even customize your messages in your own way.
#05. FollowUp
It is another Chrome extension and a web service too that allows you to schedule the email reminders directly from the inbox. It has a limit of 20 reminders every month and you can activate the feature for appearance and disappearance of the emails on your needs.
#06. Boomerang
This email marketing extension is available for Firefox, Safari, and Chrome. You can also connect your Gmail account with this extension and create the email reminders. It also helps you out in scheduling the emails so that you can send them later.
#07. BrandMyMail
It combines with social media like twitter feeds and Facebook Posts into the email. You can make use of HTML signatures and custom email templates that are created by this tool. It allows you to sent 100 promotional emails every month.
#08. Dialect Premailer
It is one of the most versatile tools that can be used for creating HTML emails. It will help you in improving the HTML codes and can also remove unwanted HTML elements. You can also create text version for viewing it without HTML.
#09. Contactology Email Reader Simulation Tool
If you want a tool to identify how your email with look on other email accounts then you must try Contactology Email Reader Simulation tool. You only need to input HTML so that you can view your email on accounts of other. Some of the popular viewing modes supported by this tool are- Otlook, Apple, Gmail, and Hotmail.
#10. Sender Score
This tool helps in judgement of trustworthiness of IPs of outgoing mail sender from over 60 million mailboxes. Sender score is determined by mail servers to check if email is spam or not.
Final Thoughts
These were some of the most popular tools that will help you out in effectual email marketing and also in management of promotional emails. So try these tools and enjoy email marketing services free of cost.