WordPress is one of the most preferred (42%), user-friendly, flexible, and accessible content management systems available (CMS). You can use it to run a blog, an enterprise website, or even an online magazine. It offers you the option to expand the CMS solution in endless ways, opening a range of possibilities to customize the design.
WordPress is unparalleled in terms of the abundance of themes, helpful plugins, and comprehensive support. But while WordPress is a powerful platform, it cannot do everything by itself. You will need WordPress plugins to fulfill many business use cases.
Fortunately, the WordPress ecosystem has plugins for just about everything, and they can help enhance your website's performance in nearly every aspect.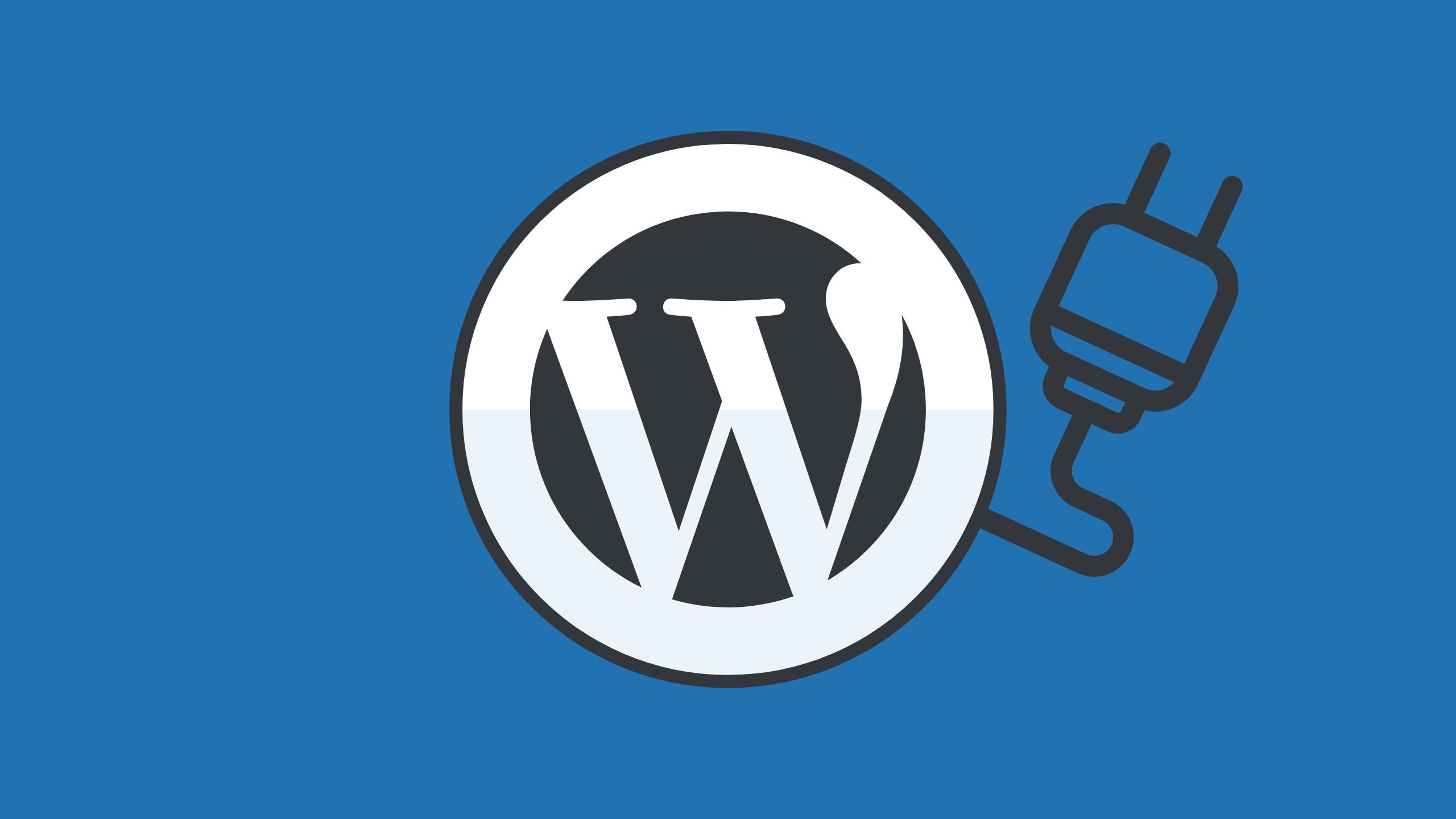 A typical online business needs a host of plugins for various needs such as handling payments, adding product variants, taking automatic backups, boosting website speed, security, and search engine rankings, etc. So, let us check out the seven must-have plugins that every business website should have in 2022.
1. Jetpack.
Big WordPress websites, especially eCommerce, would need Jetpack to streamline growth by analyzing the site's traffic and increasing it using a range of techniques. It identifies ways to monitor outages and logins to assist businesses in defending the WordPress site against assaults.
Additionally, the plugin includes a contact form builder for WordPress, enabling you to quickly create a contact form and gather feedback from your visitors. With Jetpack, you can leverage the dynamic and minimal mobile theme optimized for smartphones and tablets.
Key Jetpack Features:
Comes with the traffic growth & insights that inform you how many visitors your site receives.
Provides the highest level of security by defending your website against unauthorized logins and brute force attacks.
Offers an image performance tool that optimizes and accelerates the image loading speed.
Centralized management helps manage widgets and plugins, view improved site stats, and publicly release comments across multiple web pages.
2. Yoast SEO – To Improve Website SEO.
The Yoast SEO plugin has become an industry standard as it is used by thousands of professionals worldwide. It has helped millions of content producers in improving their search engine rankings by following the guidelines offered by Yoast. Leverage this plugin which is available in both free and paid versions.
It assists you in creating sitemaps, adding meta tags, optimizing your website for social networking, and connecting your website to Google Search Console, among other things.
You can benefit from its complete solution for optimizing your on-page SEO by using the following features:
Powerful Redirect tool for quickly creating 301 redirects.
Internal linking recommendation.
XML News Sitemaps.
Keyword, synonym, a key phrase, and related keyword optimization.
Readability improvement parameters including active/passive voice check among other features.
Google algorithm upgrades.
Allows for customized Meta Header/Description.
3. WooCommerce.
WooCommerce is a free WordPress plugin that has gained much popularity in the world for eCommerce websites. Over 30% of online businesses use WooCommerce as a WordPress plugin which speaks volumes of its success and importance. Founded in 2011, WooCommerce was later bought by Automattic (a company that backed WordPress.com) in 2015, suggesting that its future development is in capable hands.
WooCommerce comes with a basic, free version that can compute shipping and tax charges, accepts major payment cards, PayPal, bank transfers, and cash on delivery. Additionally, you can integrate several highly capable stock management systems to keep track of inventory records.
The premium edition of WooCommerce is loaded with additional features like one-page payment and a cart abandonment email. Additionally, check out this primer on WooCommerce to get started with installation and further customization to leverage its full capabilities.
Pick from various WooCommerce themes and unlimited customization choices that help you sell digital, affiliate, and physical goods.
Key WooCommerce features:
Quick selling any time.
Shipping to any location.
Product ratings and reviews.
Product selection and filtering.
Extensive payment options.
Embed items, checkout, and more on any website.
4. MonsterInsights.
You can use MonsterInsights, a Google Analytics plugin for WordPress, to find out who visits your website without making any changes to the code or design. You can use such data to make better business choices, from strategic management to product design and eCommerce reporting.
It simply takes a few clicks to monitor visitors by display resolution, device information, and the right marketing sources that brought them to your website. You can set up global website monitoring across devices and campaigns without the need to write any code.
Advantages of MonsterInsights:
Quickly monitor traffic and conversions in real-time without having to search through reports.
Identify visitors based on their screen resolution, device type, and the campaign that sent them to your site.
Simple and easy to install and no coding required.
Automatically display real-time traffic and conversion statistics that save you precious labour hours each week.
Determine the number of times users download your file.
Prominent features.
Real-time stats.
Quick & easy setup.
Google Analytics dashboard.
Universal tracking.
Ad tracking.
File download tracking.
Enhanced link attribution.
5. 10Web Map Builder For Google Maps.
If your business has a physical location that requires consumers to visit the store/office for products and services, you will want them to simplify this journey. Adding the 10Web Map Builder for Google Maps during your WordPress website development increases the likelihood of customers discovering your business easily.
This WordPress plugin makes it easy to add places to a map by simply placing a pin, using Google Places to add nearby businesses, or creating custom markers with your symbol. It also lets you fill map markers and information windows with information from various data sources, such as custom post kinds.
Overall, it serves more purpose than simply working as an application to integrate Google Maps into your website. It has sophisticated capabilities for creating a variety of different kinds of a map for WordPress sites.
What are the benefits of Google Maps Builder?
A more positive user experience.
Accurate and dependable information about your business's location.
Numerous customizability possibilities.
Ease of use.
And superior client service.
6. UpdraftPlus.
Finding a reliable method for doing adequate backups is a constant need for many businesses. It provides both scheduled and automatic backups for a range of storage types, including Google Drive, email, and Dropbox. You can use its backup and restore capabilities as it simplifies the process of installing, configuring, and backing up the WordPress site.
UpdraftPlus is also useful to create cloud-based file backups and the database to retrieve them with a simple click. You get backup straight to Dropbox, Google Drive, Amazon S3 (or a compatible cloud storage provider), UpdraftVault, Rackspace Cloud, FTP, DreamObjects, Openstack Swift, or email.
Key features of UpdraftPlus:
Backup duration and scheduling.
Migration and cloning.
Pre-update backups.
Additional backups of non-WordPress datasets.
Advantages of UpdraftPlus for your business website.
Automated cloud and database backups so you do not need to waste your time on such tasks.
Adding and removing WordPress backups do not affect the website's speed.
Seamless database encryption.
Compatibility with WP-CLI.
7. Wordfence Security.
Wordfence Security can be a lifesaver for your WordPress site, as it protects all your data from hackers and spammers. Moreover, it performs a thorough server-side examination of the whole source code by speeding up the website and removing all viruses. The plugin is available free and at a premium where the latter includes auditing passwords, scheduled scans for core files, and blocking malicious traffic.
Wordfence will search the website's core files, plugins, and themes for potentially dangerous URLs, malware, SERP spam, backdoors, code implants, and malicious redirection. Additionally, it has a secure login mechanism and virus scanning to thwart suspicious outsider attempts. You'll get notifications if anything unexpected occurs in terms of security on your website.
Key features of Wordfence:
Protection against leaked passwords.
Advanced manual filtering.
Country-wise traffic blocking.
File restoration.
Two-factor authentication.
Additional features of Wordfence Security:
Real-time web traffic monitoring, including spam bots that pose a security risk.
Includes web application firewall that protects your website from hacker attacks by detecting and filtering harmful traffic.
Verifying password strength to provide maximum access security.
Scanning over 44,000 known malware variants signatures that pose a security risk.
Conclusion.
Choose from a range of WordPress Plugins mentioned above or pick the ones that work best for your business website. With the right plugins, you can unlock the full potential of your site right from improving SEO to making your website load blazing fast. There is an exhaustive list of useful plugins that we did not include here but, consider the ones discussed here as must-have ones that will undoubtedly help your website grow.
Whether you plan to engage visitors through email opt-in form, add social sharing buttons, compress pictures to speed up your website, or improve your content for search engines — there is a plugin for that. But, before downloading a WordPress Plugin, determine what you think it will achieve for you so you don't spend precious time or resources on something that isn't a good fit for your requirements.