If you are a Mac user and stuffed with so many files and folders, definitely you are looking for Mac backup solutions. Based on a small study we found that 6 out of 10 users only opt for Mac backup options and only 3 of them either uses iCloud or Time Machine feature.
So if you own precious data, consider making a backups of them, before getting into any data lost situations. Read on what are the best Mac backup options as of now inclusive 3rd party backup solutions.
1. iCloud (Default Feature)
If you have small kinds of stuff like few pictures, and a few documents then iCloud would be the perfect solution for you. It is default optimized for Apple ecosystem and you can sync and share data between all the Apple devices you own.
Every user gets about 5 GB of free iCloud storage and if you fill that space pretty quickly then for more Apple you need to buy more via opting in change storage plan.
How to Enable iCloud in Mac?
Go to System Preferences > Click on iCloud icon. Enable it there.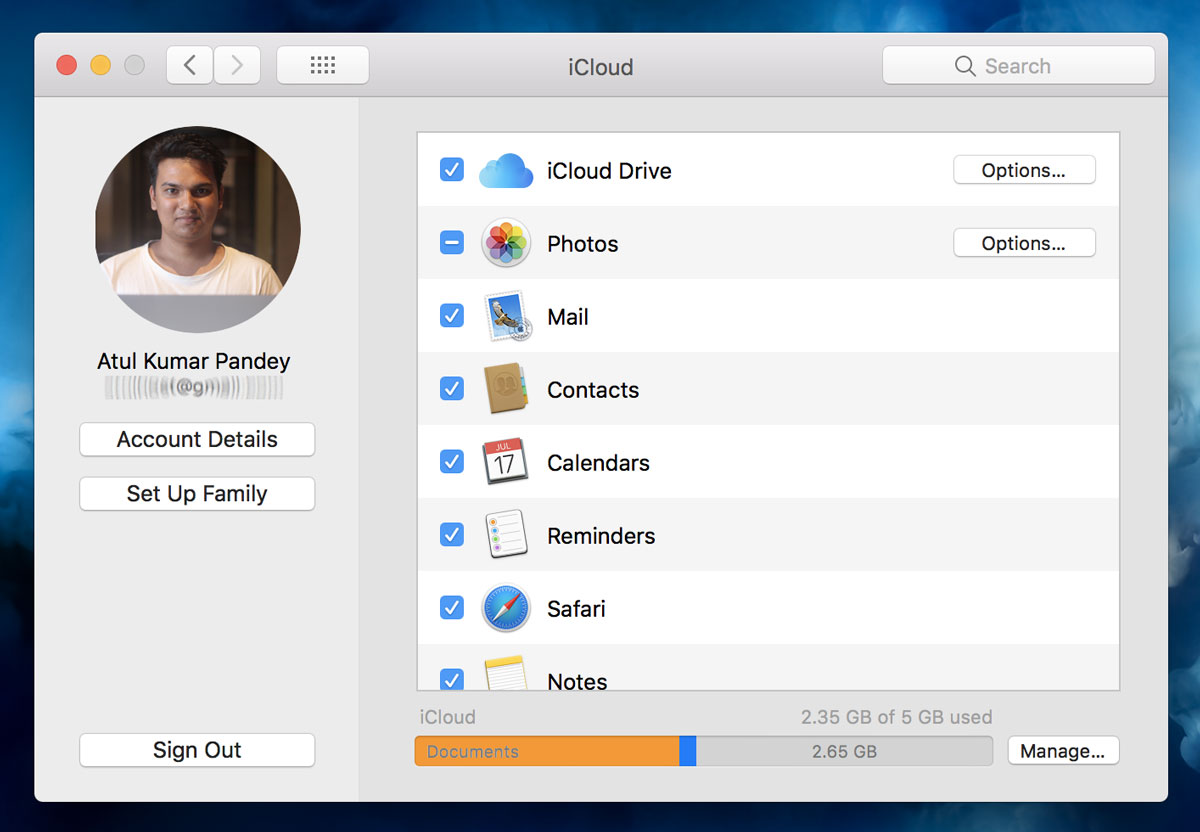 2. Time Machine (Default Feature)
If you want something like full machine backup solution then Time Machine is the best option available for you. Here all you need is an external storage drive to backup your whole Mac machine.
The best thing about Time Machine is, it backups everything including the system itself; if something went wrong you can quickly recover your Mac to its last working state in just a few time.
Note: If you are backing up Mac for the first time, it may take a longer time because it is going to backup everything that your Mac has. In the later stage it just backup whatever changes made on the Mac from the last backup.
If you are a content creator and producing a larger amount of files, then Time Machine is the most reliable option you can go with, just invest in a good external hard drive.
Many of users asked me how to do time machine backup to iCloud. To be clear, it is neither possible nor feasible option to do.
How to Enable Time Machine in Mac?
First connect an external drive and format it.
Go to System Preferences > Click on Time Machine icon. Enable it there.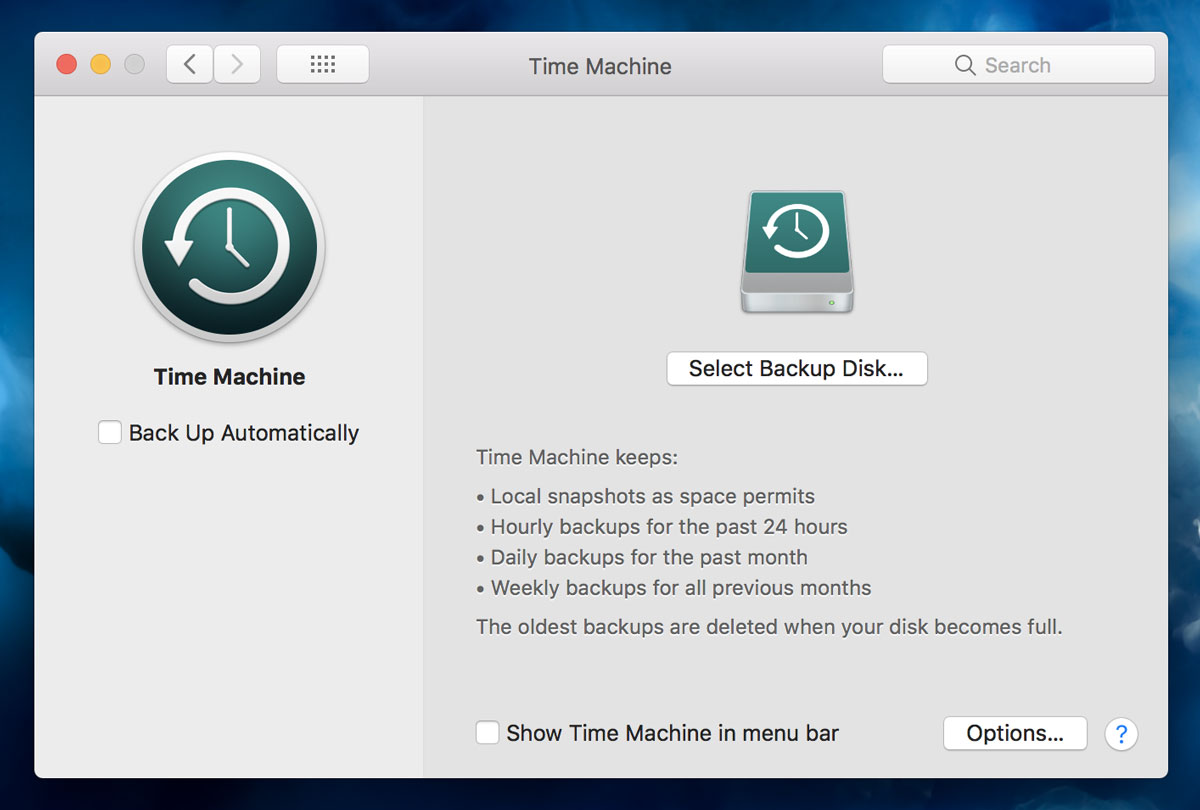 3. Hard Drive Mirroring (3rd Party)
No doubt, Time Machine is the best way to backup the whole system. The mirroring option is a more feasible solution for them who works in industry level and utilizes NAS drives. Because in Mirroring if your primary system drive fails, you can quickly boot using an external drive and reformat your primary hard drive and restore it back.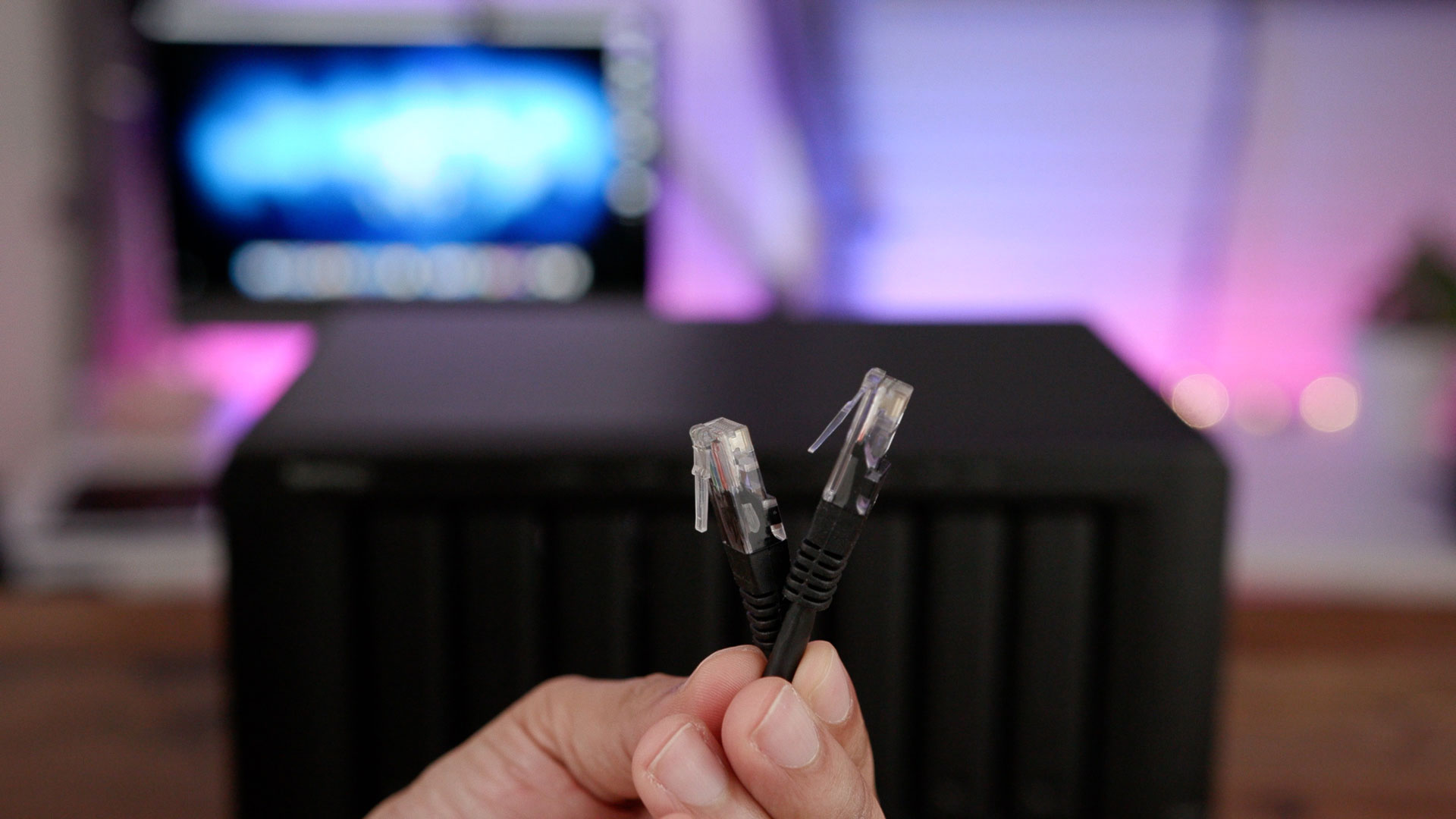 To boot into external drive all you need to shut down your Mac and while booting it up just press "OPTION ⌥" button. All the connected drives will appear there, just select your backup drive and boot in the Mac. Now you can reformat the internal drive and then mirror the external drive back to the internal drive and we are ready to go. We'll only lose the data created since the last time you created the mirror.
Carbon Copy Cloner and Super Duper both are the best hard drive mirroring solution with a free trial as well as a premium package.
4. Personal Files Only (3rd Party)
Being an entrepreneur I know how much important this feature is. In company environment, we used to change our systems very often and for personal files only we can not rely on external thumb drives.
So to just backup personal files only there are many 3rd party solutions like iCloud and even gives more storage space for free.
Box – 10 GB of free storage space and 250 MB individual file upload limit.
Dropbox – 2 GB of free storage space.
Google Drive – 15 GB of storage space, but storage a with emails data like attachments and messages.
OneDrive – Backed by Microsoft, 5 GB of free storage space.
These are pretty simple to use backup options and best option for personal stuff. Just make sure you install their official app and enable sync option.
5. Copy – Paste in External Drives (Not Recommended)
Many of us follow this old school method which is not so cool in this technical era. We used to do this in our teenage and those data hardly matter us any value for a longer period of time. So better not follow this method if you have so much data in your Mac.
These are the possible backup solutions available in Mac. We suggest to have at least one solution enable to save you from any shame situations.