The gaming industry has developed drastically over the years.
From Nintendo to the latest NFS and other Role Playing games, we've sure come a long way. And only a hardcore PC gamer understands the actual value of a competent gaming mouse.
Now, getting a mouse is a very personal decision.
What may suit you don't necessarily have to suit another. Aiming, targeting, slashing attacking your gaming mouse should do it all. But that's not all, a high-quality PC gaming mouse is all about comfort and customization.
Let's look at the best gaming mouse brands we can buy in the electronics market: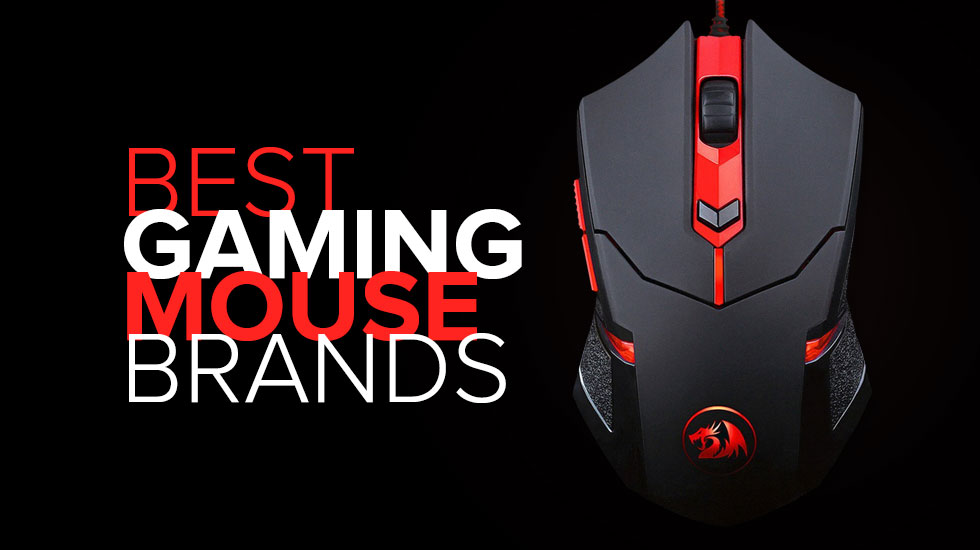 1. Razer (winner of the list).
Razer Inc. is a Singaporean-American multinational technology company that designs, develops, and sells consumer electronics, financial services, and gaming hardware.
It is the world's leading lifestyle brand for gamers, as the brand itself invented for gaming category, they know what makes a mouse deadly accurate, and high-performance to satisfy your gaming sessions.
Whether you are looking for a wired or wireless mouse, they have everything what a true gamer need.
2. Logitech (most recommended).
Logitech International is a Swiss manufacturer of computer peripherals and software.
When it comes to all budget gaming mouse, Logitech makes buying decision easy for you. Since they are in the computer business form a long time, they have gained enough experience what are consumers demand.
You will find a wide variety of wired and wireless mouse with all kind of budget.
3. Corsair.
Corsair Gaming Inc. is an American manufacturer of gears and technology for content creators, gamers, and PC enthusiasts. Corsair is a leader in developing gaming gear, ranging from cases to peripherals, and components to streaming equipment. Elgato is a subsidiary brand of Corsair, that makes superior studio equipment and accessories for content creators. It is more like one stop solution to all needs.
4. SteelSeries.
SteelSeries is a Danish manufacturer of gaming accessories, gears, and peripherals like headsets, keyboard, mouse, controllers, and mousepads. It is one of the brand that is recommended and used by streamers.
SteelSeries is the fine example of the company, which keeps the highest level of quality.
5. Cooler Master.
Cooler Master Technology Inc. is a Taiwan-based computer and hardware manufacturer of computer cases, power supplies, air and liquid CPU coolers, laptop cooling pads, and computer peripherals.
You will find more unique designs here, as Cooler Master known for making industry class designs.
Some other brands to consider which are affordable and available in selected regions:
Asus — Taiwan-based.
Dell Alienware — American.
Hewlett-Packard — American.
Lenovo — Chinese.
Philips — Dutch.
Zebronics (Zebclan) — India.
The bottom line.
The e-sports sector is growing by the minute, and so is the need for better and high-tech gaming products. Your gaming style and preferences play a major role in deciding a competent gaming mouse.
There are loads of other brands in the market that offer some excellent mouse models to gamers.
Consider all your options carefully before you make a purchase.