When budgeting for a PC Gaming console-setup, how much do you allocate a new Gaming Chair? Probably it might not reach up to the graphic card amount which you spent.
In fact the overall experience of PC gaming integral with how many years of experience. The best gaming experience will come along with at most comfort levels of the chair.
Irrespective of age criteria, any individual gamer should go with a certain sort of chair which will give a better game experience and the best comfort levels as well.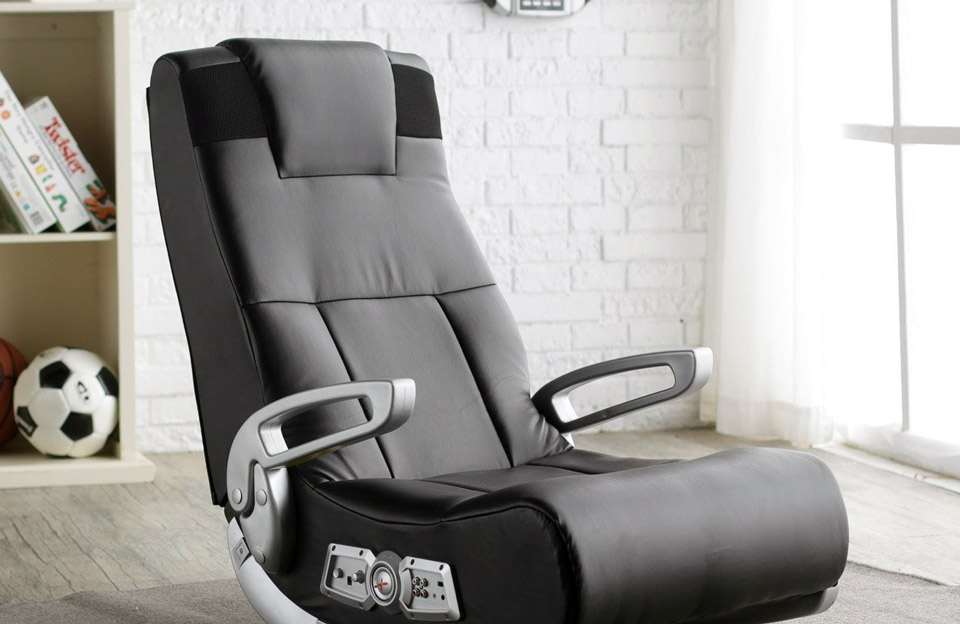 Best PC Gaming Chairs for Gamers
Top priority-based PC Gaming Chair at the best of the breed with great ergonomics and great value. Comfort, style, and design are core factors considered to list of the leading models.
Finding the best and comfortable PC Game Chair by considering various factors will give the best way of experience while playing games or working by sitting long hours.
DXRacer PC Gaming Chair (For Everyone)
The DXRacer is known for budget-friendly PC Gaming Chairs and their chairs are designed for gamers with a smaller frame. It doesn't matter if you want a more relaxed sitting position or a more upright one this could be the ideal gaming chair for everyone who loves gaming all the time.
The followings are the feature lists of DX Racer PC Gaming Chair.
Ergonomic design – more efficiently and comfortably
Free bonus: headrest cushion & lumbar cushion
Patent race car seat breathable material
Extra higher backrest to save neck and spinal
Straight armrests with adjustable shoulder and wrist
Nylon base, Latest design, Lifetime warranty on Frame, and a 24-month warranty on parts
---
#1 Herman Miller Aeron
The Aeron set a new standard with this model Gamer Chair; this would be the best PC Gaming Chairs. Up to the mark ergonomics and comfort levels set well. It set a new bar for pricing with this new model. The design is more popular in the US.
Though the model is more popular, it set new parameters for better health always good to make a move periodically. Sitting for long hours is strictly avoidable. Woven mesh with base foam and padding gives a rich elegant look with highly customizable.
---
#2 Herman Miller Embody
This is the next generation multiple usage chairs designed by the Aeron originally. Independently adjustable backrest gives more comfort levels. Colour, design, and adjustable control system allow gamers to a great experience. Lumbar support at glance added advantage. Herman Miller Embody economically reasonable cost tagged and also one of the topmost preferred PC Game Chair in the US.
---
#3 Steelcase Leap PC Game Chair
This is another affordable option than any other models compare with various aspects. Ergonomic design, style, and comfort levels are best in this model. Easily adjustable push back and backrest adjustment controlling system arranged well in this model. Special foam padding allows breathable airflow. Even in a long time sitting it prevents bottom padding from getting hot. Adjustable handles are a great option to adjust at certain levels while playing or doing other works.
---
#4 Eurotech Ergohuman
This is designed exclusively for gamers and people who sit for a long time. A customizable controlling system allows gamers to get into complete control management easily while playing games or working. Wider seat pan, high-level backrest, leather upholstery, and comfortable headrest.
Height-wise Eurotech Ergohuman is the best for taller gamers. Decent back support and ergonomic design are really amazing.
---
#5 IKEA Markus
IKEA is famous for its best and affordable price tags. Various models are best at the price range. IKEA Markus one of such high-end models with a number of control systems. Its price also economically affordable to everyone. The height adjustment system and the backrest adjustment system are really cool in this model. Armrest width and height are fixed and no option to adjust the armrest in this model. The leather bottom seat gives great comfort to gamers.
Check Price on Amazon
---
Instead of going through these models, there is a number of models available at the best price ranges. Gamers can choose the best PC Gaming Chair depends on his/her comfort levels.
While PC gaming setup moment, most of the gamers use to give the least priority to the PC Game Chair selection. A comfortable level of seating should have a high priority when a gamer is spending a lot of time in front of a PC. Choosing a perfect and best comfortable level chair is the best counter for pains and aches caused due to long sitting. Even best PC Gaming Chairs designed ergonomically, it is still a good practice to make a bit of move periodically. Considering the right factors will enhance the level of choosing the right PC Game Chair.
Three Important Gaming Chair Features
You can expect long-lasting service at least for a few years.  The key element to set a comfortable Gaming Chair involves various factors to consider before going through.  The most important and common factor which decides the quality and standard of Gaming Chair is ergonomic design. 3 important features to consider before buying the best PC Gaming Chairs.
Ergonomic Design
Ergonomic design is most important for PC Gaming Chair. Lumbar support and multiple ways of adjustments are the main factors to consider. Level of adjustment system and controls derives PC Game Chair standards. The major features involved in the ergonomic design are,
Height Adjustment: Standard functioning of chair height adjustments according to the comfort levels.
Armrest Adjustment: Fixed armrest height will not give proper comfort levels. There should be certain controlling features for armrest adjustment.
Tension Control: Flexibility in adjusting tension at loose mode or stiffen mode are also important. This will give the best comfort to lean back.
Backrest Lock: In addition to chair tension control, sometimes the best PCGaming Chair allows you to control backrest locking at a perfect angle.
Quality Material
Most of the quality Gaming Chairs manufacture with leather or mesh.  The wrong choice of material will cause uncomfortable levels at longer gaming sessions. Sometimes Gamers may experience sweating and a cold reptilian-like state. Experimentally proven mesh material is more comfortable and breathable.
Looks and Style
Though say looks are not important, our choice will finalize at best and stylish look. Style and look doesn't to be an aesthetic masterpiece, but style plays a significant role while choosing a Gaming PC Chair.
If you are spending much time playing games or else working, then it is good to check on various aspects like control systems, backrest controlling options and also armrest adjustments, etc.
A flexible and comfortable PC Gaming Chair will reduce the risk factors like shoulder pain, back pain, wrist pain, and neck pain. When sitting for a long time will affect majorly on mentioned body parts.
To avoid stress and pain on the wrist, neck, shoulder, or low back, it is good to choose the right Gaming Chair with great comfort levels.