You can talk endlessly about website design because no matter how much you delve into this topic, there are always new questions: is it better to create a typical website design not to spend a lot of money and time or to risk investing in a custom website design? How to create the best website design?
You will find the answers to these questions in this article.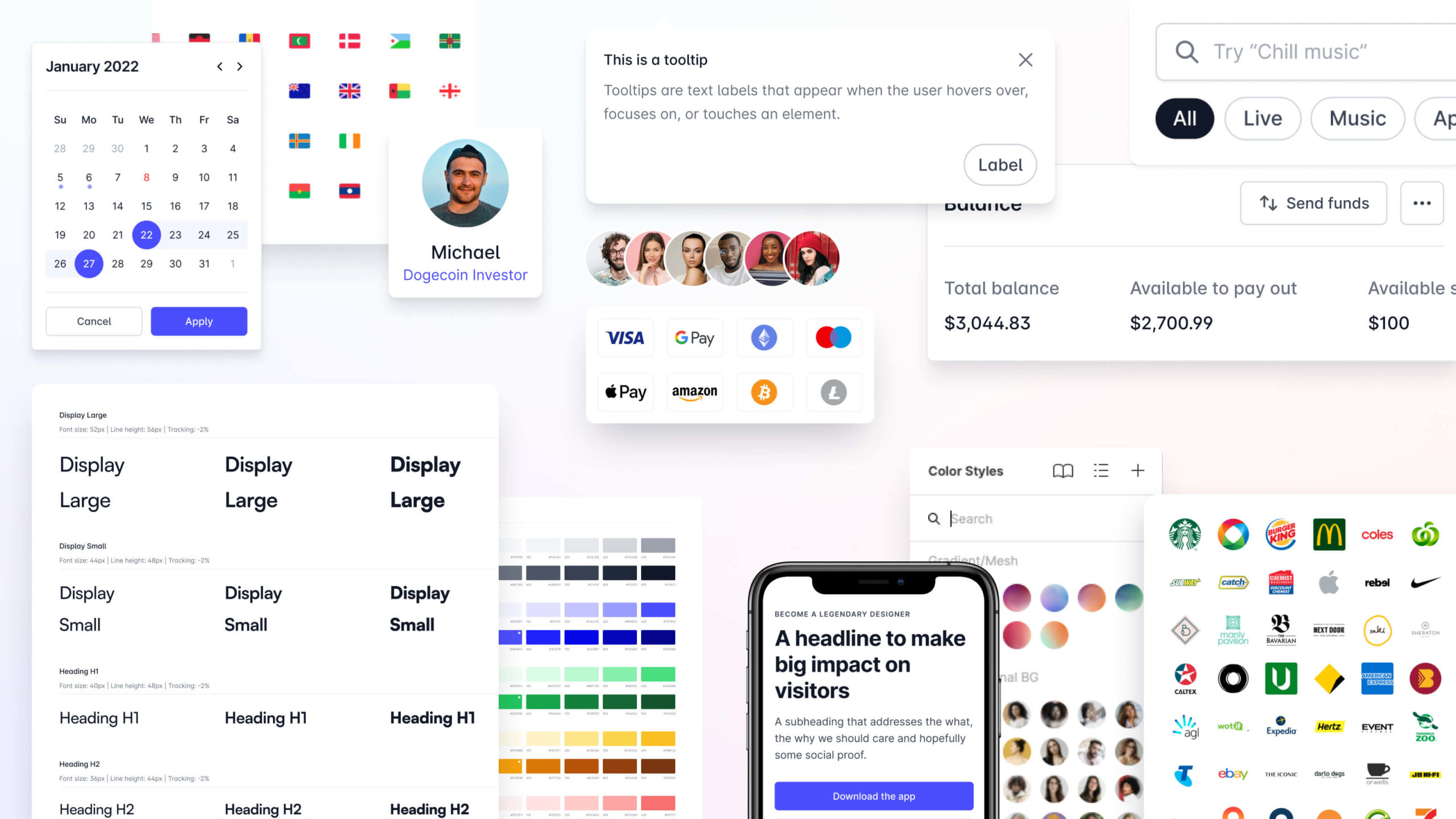 UI/UX design process – how to do everything right?
You must follow an effective UI/UX design process for each successful product design. By prioritizing your consumers' wants at each stage of this process, you can produce a digital product in high demand and fully satisfy the user. So, let's take a look at the UI/UX design process step by step.
Gather all accessible information about your upcoming product before making the first sketches and sculpting them out. This will systematize your client's needs and the UX design process.
Explore your user. In addition to the obvious way, such as user interviews, there are storyboards – it's essentially a comic strip that depicts how users behave and the settings in which they do so. Another way is using a customer journey map – it's a diagram that helps you investigate the steps users take to attain a given objective when dealing with your product. This map aids in gaining a better understanding of the motives that drive users to use your site and defining the issues they may face.
Prototyping is the next step, allowing designers to construct a test version of the product to observe how it works and receive feedback. This will enable them to test new ideas and introduce changes to the design without spending a lot of money.
Following the successful creation of a prototype, the designers conduct user testing. This step in the UX design process helps you gain valuable insights into future product design, fulfill user expectations, and ensure that a product will be successful.
Each phase is equally crucial to the product design, and it all revolves around the users. When creating a UX design, a designer should also think about their clients and the business goals. As a result, everything must be balanced.
Little advice: Using website design templates may help you quickly develop the site you want. Website templates are pre-designed layouts that let you arrange content on a webpage to build a simple but attractive website. You may customize the template by dragging and dropping items like logos, image blocks, photo galleries, and more.
Professional website design company.
When you decided to create a website, you must have wondered how long it would take to complete?
Of course, it all depends on the type of your desired site.
A good website design company needs at least fourteen weeks. This time frame contains three weeks of discovery, six weeks of design, three weeks of early conception, and two weeks of changes.
The next question logically arises: how much will it cost?
Again, it depends on who will create the site and the "stuffing".
The cheapest solution is to design a website yourself, and the price tag might range from $100 to $3,000 or more. A simple bespoke website design from a company can cost between $15,000 and $30,000, while a larger and more complex professional website design can cost anywhere between $40,000 and $75,000+.
Conclusion.
It's important to remember that the cost of a website isn't simply about the money. It's also about your other resources, such as time, technical expertise, and design abilities.
You can learn new skills if you have plenty of time, but it's best to hire someone to do it for you.
Thinking about what you want to get out of your site, how much time and money you can invest, and how you want to administer your site on a day-to-day basis will all help you save money in the long term.